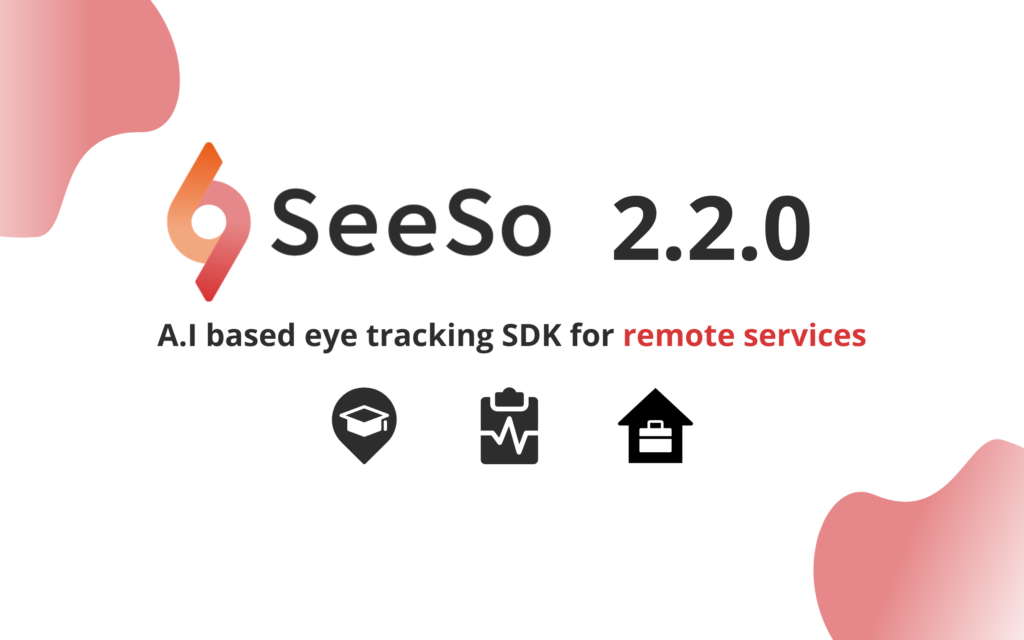 [2020.11.11] VisualCamp (CEO Yunchan Suk) with an eye-tracking technology started the distribution of updated software SeeSo 2.2.0 that features higher accuracy and data stability on the 6th of this month.
SeeSo is an AI-based eye-tracking software, provided in an SDK (Software Development Kit) form that can facilitate the implementation on apps. Since the release of version 2.0 that supports Android as well as iOS last June, the company has drawn much attention from education and healthcare businesses that use tablet PCs.
This update is largely based on feedback from these customers. Most tablet users use their devices in a horizontal position, unlike the smartphone. This makes the face of a user locate on either left or right side of the screen, deteriorating the accuracy compared to the vertical mode. The latest update, however, enhanced the accuracy of horizontal mode by 60% from the 2.0 update version, achieving almost the same level of accuracy of the vertical mode.
The improvement is not limited to the horizontal mode. It applies to the entire performance of the eye-tracking model with 20% bettered accuracy from the vertical mode of the previous version. In addition, an improved feature of eye-blinking correction eliminates data vibration, increasing the reliability of coordinate data.
"Many education and healthcare companies that remotely provide their services are using the AI-based eye-tracking technology and we won't be complacent about the advanced technology we have but strive to a leader of the market by proactively seeking feedback from our customers," said CEO Yunchan Suk.
It recently signed an agreement with Chungdahm Learning Inc for remote education, and it operates clinical trials with Dobrain for clinical trial of children with developmental disorders. VisualCamp continues cooperative efforts with education and healthcare companies.