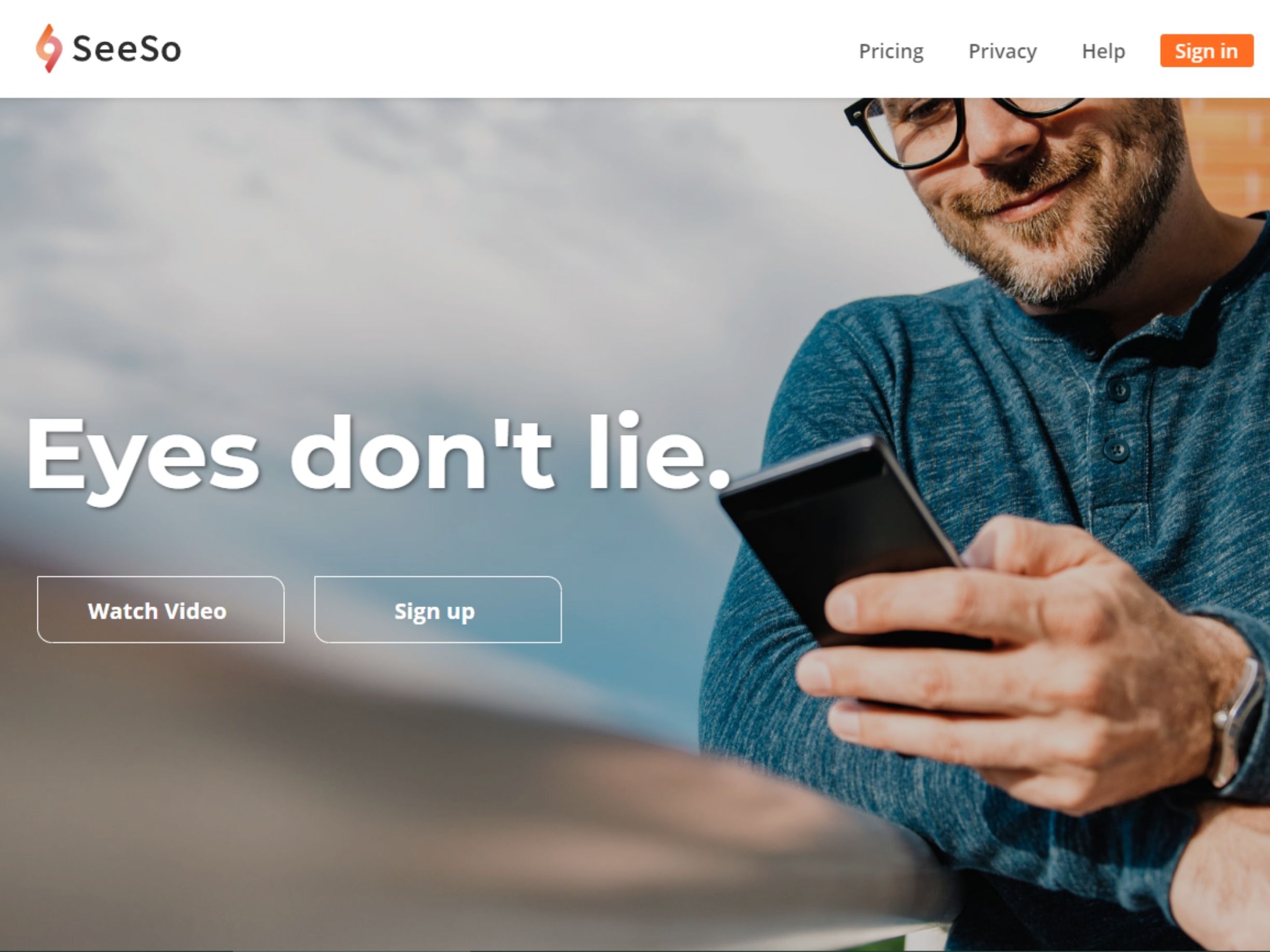 SeeSo SDK
SeeSo is AI based eye tracking SDK(Software Development it). It captures users face and eye with front RGB camera of devices(Smartphone/Tablet/Laptop) or webcam. VisualCamp provides SeeSo SDK from SaaS console(https://seeso.io/).
Get raw gaze data from SeeSo SDK and develop your own eye tracking application on iOS/Android/Unity.
SeeSo will let your users perform interactive actions with their eye-gaze and allow you to know what your users are looking at.
Specification
| Category | SeeSo SDK |
| --- | --- |
| OS | iOS, Android, Unity(mobile), JavaScript |
| Accuracy | average 1.7º |
| Calibration Point | at least 1 point |
| Calibration Duration | min 2 sec |
| Wearing Glasses | O |
| Extra Hardware | X (using front RGB camera) |
Seeing is believing. Try for Free.