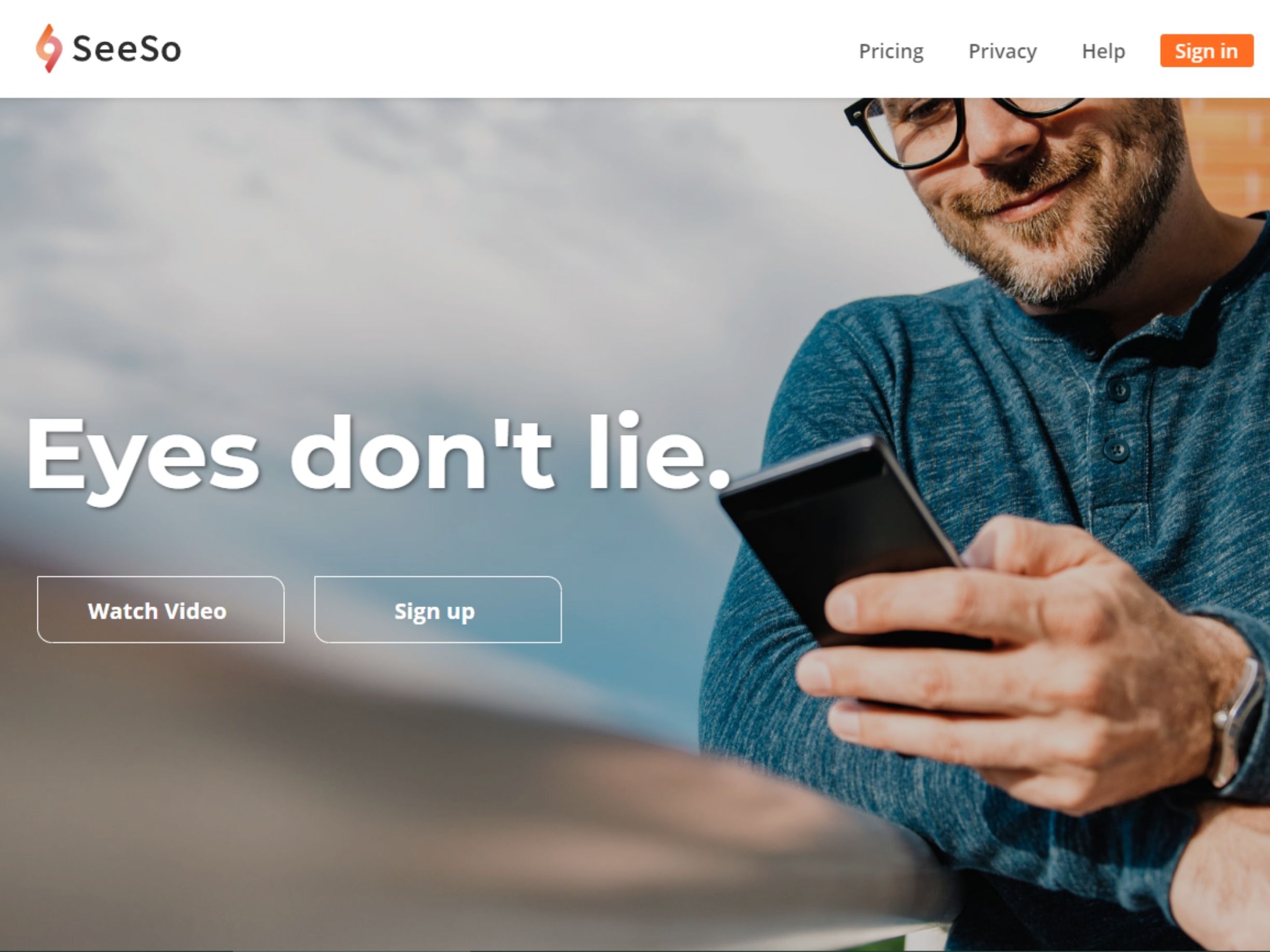 SeeSo SDK
SeeSo is AI based eye tracking SDK(Software Development it). It captures users face and eye with front RGB camera of devices(Smartphone/Tablet/Laptop) or webcam. VisualCamp provides SeeSo SDK from SaaS console(https://seeso.io/).
Get raw gaze data from SeeSo SDK and develop your own eye tracking application on iOS/Android/Unity.
SeeSo will let your users perform interactive actions with their eye-gaze and allow you to know what your users are looking at.
Specification
| Category | SeeSo SDK (2.2.0 version) |
| --- | --- |
| OS | iOS, Android |
| Accuracy | Average 13mm  @40cm distance |
| Calibration Point | 1 – 5 points |
| Calibration Duration | 2 -12 sec |
| Wearing Glasses | O |
| Extra Hardware | X |
SeeSo Web Analysis (iOS App)
Seeing is believing. Try our free app to see how your browsing of any website can be turned into data.
SeeSo Book (iOS Testlfight App)
See first-hand how you can control apps with your eyes by trying out e-book page turner Testflight app.