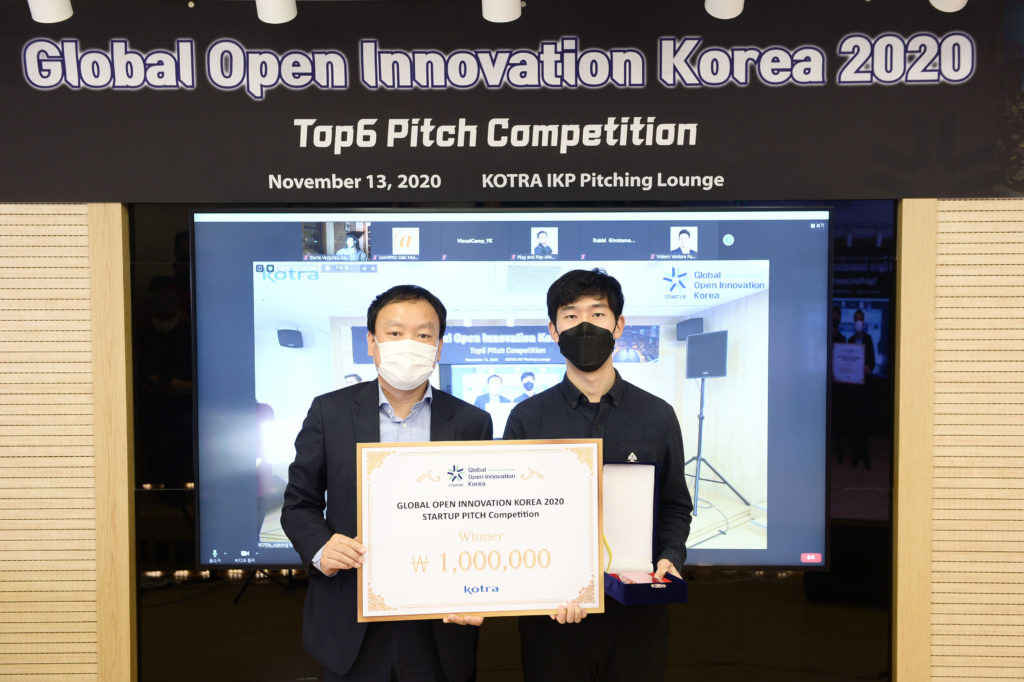 [2020.11.13] VisualCamp won 1st place at 2020 Global Open Innovation Korea pitching competition hosted by KOTRA. More than 80 Korean startups and 17 ASEAN startups were competed.
This year, the competition held in online tournament format, and about 470 global VCs and startups participated in the competition with online voting.
If you are interesting to hear our pitch and know more about VisualCamp, please contact us anytime.