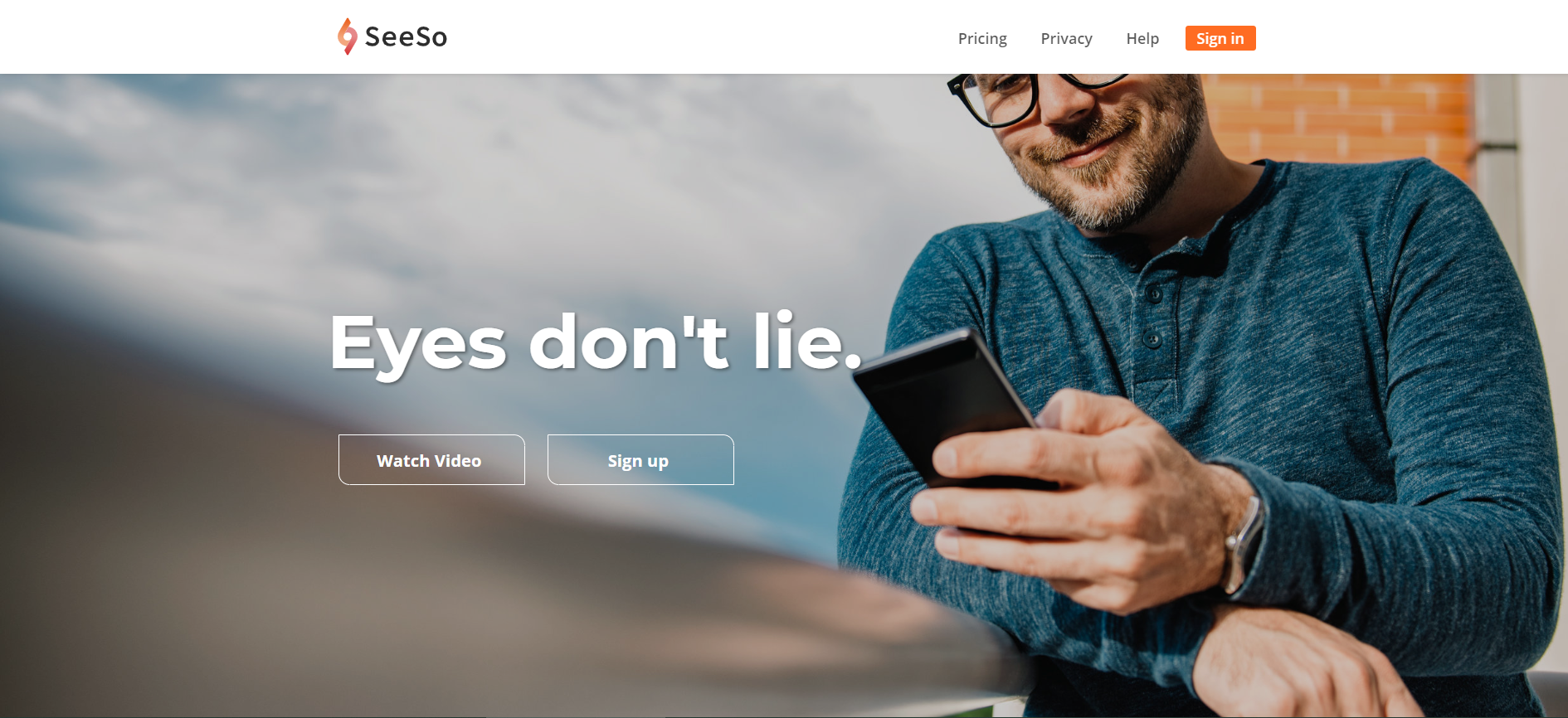 [2020.04.13]
On the 13th of April, VisualCamp announced its official launch of SeeSo's website. SeeSo is a mobile eye tracking and gaze analytic SDK that allows developers to know where users are looking and their concentration.
This site is an SDK management all-in-one platform for app developers, providing services such as SeeSo licensing, SDK usage management, payment, development guide documents, and customer support.
You can easily create an account with Gmail or Github, and by providing up to 10,000 sessions per month for free as a basic plan, the barriers to eye tracking has been lowered so that it can be applied to various apps. Individual developers can develop apps with eye tracking capabilities without expensive initial costs, and enterprise developers can test the marketability by implementing prototypes or beta apps before entering the full service.
SeeSo amid this crisis can be applied to check attendance in remote classes, confirm students' class concentration, validate the review and monitor the access to important documents, test user experience (UX) remotely, and data-based customized product recommendation services.
"I recently wanted to give agency to those who are anxious about the Coronavirus. The increasing remote nature of daily life and the issues that arise because of it, has many asking us about eye tracking technology.", said Suk Yun-Chan, the CEO of Visual Camp. "We plan to continue commercialization so that the barrier to entry can be lowered for everyone to have access."
Last month, VisualCamp launched the SeeSo Web Analysis app, which analyzes your eye movements while browsing a website for free.
Through the app, you can see how your eyes are moving in real time and quantifiable understand how the website works from a UX standpoint.